My Approach
Perspective
The ability to bring out the full potential of any given space – including the energy and flow – is my core strength. Even closets can be a source of joy and inspiration.
Logical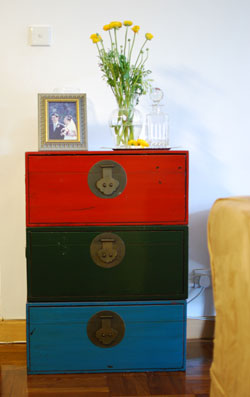 I follow one simple rule when it comes to organizing – it needs to make sense. It's one thing to pull all the contents out of a closet, reorganize them, and put them back. It's another to ask, "Does this stuff even belong here?"
Resourceful
You'd be surprised how many things you already have – boxes, bins, shelving, etc. – that can be used as storage solutions or that can be repurposed.
Practical
If furniture is part of the problem, I always recommend using the existing items before we consider other options. Often times it is the placement of the furniture – not the furniture itself – that can make all the difference.
Creative
I often hear my clients say, "I never would have thought to do that!" While I wouldn't describe myself as creative, I do have a flair for imagining the possibilities.
Thorough
I am a big believer in being thorough and doing things right the first time. It may mean more work upfront, but it pays off in the long run.
Discreet
As a member of NAPO National and the Bay Area Chapter, I am bound by their code of ethics. Even if I wasn't, my business wouldn't survive if my integrity were ever compromised.
Non-Judgmental
Don't feel embarrassed by your situation.
I have met a great number of people throughout my travels and career and am most inspired by those who want to better their lives.
---
Main Menu:
About
Rates & Services
Things to Know
Before & After
Testimonials
Contact